Kansas City Exterminator Services
Residential
Eco Elite Pest Control offers a professional, thorough service for all of our customers. We pride ourselves on our customer servicing and professionalism. We focus on creating a barrier on the exterior perimeter of your home to keep out unwanted pests. We also treat the home's interior by targeting the most common invaded areas as well as using the most effective product for the pest problem at hand. Below is a detailed list of what you can expect from Eco Elite.
Exterior Treatment
Perimeter spray -We will put a liquid barrier around the perimeter of your home to protect from invaders. We also target and spray the eves, under the deck, and entry points of your home. This keeps your home protected ants, spiders, and other common invaders.
Granulation -We will spread a granule treatment 10 to 15 feet around the home to eliminate nesting pests and repel pest from closing in on the home during the summer and winter. During the spring and fall when pests are trying to grow and store food we use a granular bait to get the most effective results.
Dewebbing -We will remove spider webs, wasp nests, and mud dauber nests from your eaves and treat the eaves to help prevent them from returning.
Interior Treatment
Baiting -In kitchen and bathroom areas where necessary Bait can be used for pest elimination.
Baseboard treatment – We use a non-staining odorless tank mix solution to put the product right where the bugs are traveling so they have the highest chance of coming in contact with the product.
Crack & Crevice -We will treat any cracks and crevices throughout the home where pests are likely to nest or find harborage.
Attic, Crawlspace, and Garage – We will treat these areas accordingly to ensure a complete and thorough service.
Check

HERE

for Plans and Pricing
Commercial
At Eco Elite, we believe effective pest management is a process, not a one-time service. We will put in place a program just for your needs, using Integrated Pest Management (IPM).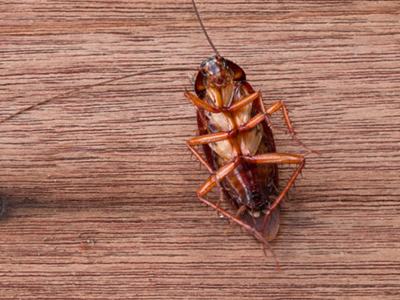 Specialty
Ants
I'd really rather not have them, so how do I get rid of these things? Well, ants, you see, tend to be very stubborn once they've found a nice place to live. So, in the sense that you'd call the cops on a neighbor that has broken into your home, call Eco Elite Pest Control to bring down the swift reign of justice on your ant issues with state of the art equipment and treatment methods. We have family and pet friendly ant control treatments that turn your pesky ants into exterminators themselves, traveling deep into the heart of their own nest with product and distributing it to their family and not even knowing what they are doing.

Call Eco Elite Pest Control. We are here to answer all your questions regarding ant control, provide you with an estimate and if you wish have one of certified experienced field technicians out to your home when its convenient for you!

Termite
Contact us for information on scheduling FREE inspections, estimates and advice for Termite Control! In a hurry? Selling your home and you need quick Termite service? Contact us by Phone, Text or Email and Answer a few quick questions and an estimate can be on its way in minutes. Eco Elite Pest Control is fully licensed to perform both Termite Inspection and Treatments. Our Warranties and Pricing are second to none.

Spider
Our fully trained and Experienced Technicians will not only perform a Spider and general pest Control service to treat the problem inside but will also apply a preventative barrier outside but will also advise you on contributing factors and long term solutions to keep your home protected and spider free!

Give us a call, text or you can email 24/7! After a chat with one of our friendly experienced office personnel regarding our Insect Control, you will be armed with information, an estimate and if you wish, service out to your home in a jiffy! With Eco Elite Pest Control on your side, your life will get back to normal…fearless.

Rodent
So how do I know if I have mice?: There are a number of different signs that tip you off to this home invader such as; droppings, foot prints, gnawing/chewing damage, burrow holes/tunnels, sounds, odors and the obvious sighting. Do you ever hear what sounds like movement in the walls or the pitter patter of feet running in the ceiling? You're not going crazy, there's a very curious mouse exploring your home looking for a reason to set up a permanent residence.

How can I get rid of these unwanted house guests? Because average mouse colonies number in the dozens, contacting Eco Elite Pest Control. regarding Mice Control & Rodent Control is a smart first step. Our fully trained, experienced technicians along with our safe methods, equipment and materials will put your worries to rest.

Contact Us Today to speak with one of our knowledgeable staff members who will discuss your particular infestation, go over Rodent Control treatment options as well as provide you with a quote in a jiffy and offer speedy service to your property.

Roach
Cockroaches, more commonly called roaches, are beetle-like insects that are common to a number of areas. The roaches' ability to survive in a wide range of environments, as well as their ability to breed quickly, makes these insects a nuisance for any property. With Kansas City roach control from Eco Elite Pest Control, you don't have to worry about a lasting roach infestation.